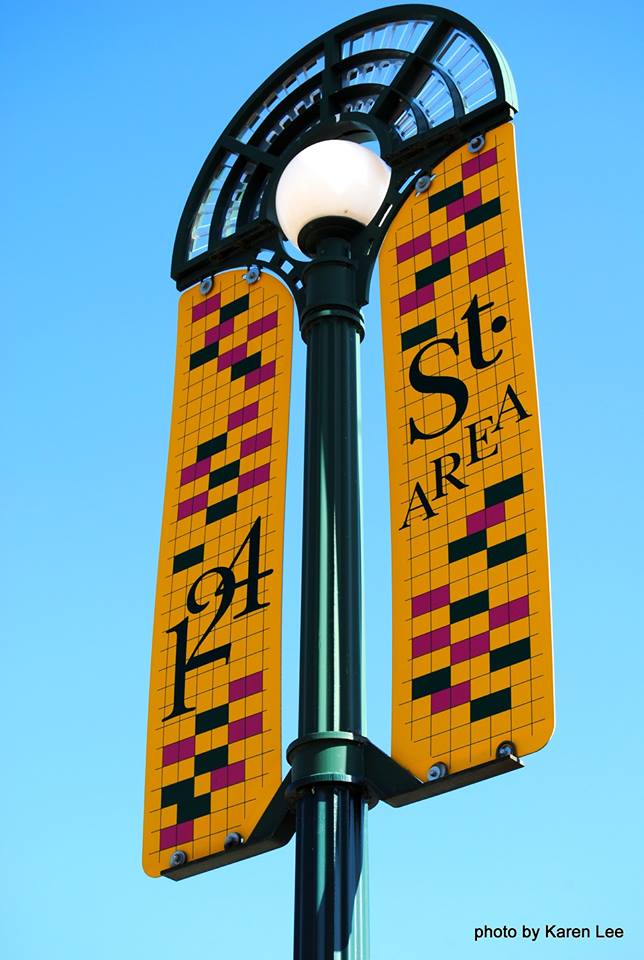 Music all along 124 Street!
Over the last few years, 124 Street has evolved into one of Edmonton's most vibrant shopping districts and home to some of Edmonton's finest restaurants, boutiques, and galleries.
The Edmonton chapter of the Alliance Française (which is organizing this event) moved next to the 124th in 2010 – and we love it! We want to be part of this revitalization for our district, so it was obvious for us to set the Make Music Edmonton event in this dynamic area. From Jasper to 108 Avenue, live bands will play in the street on the sidewalk, in parking lots, within businesses! This will bring lots of people in our neighbourhood, to enjoy the music so that they discover our great street and its amazing energy!
Each year, many local businesses are part of this music celebration by hosting artists in front of their shops. Welcoming a stage of Make Music Edmonton is a great opportunity of visibility.