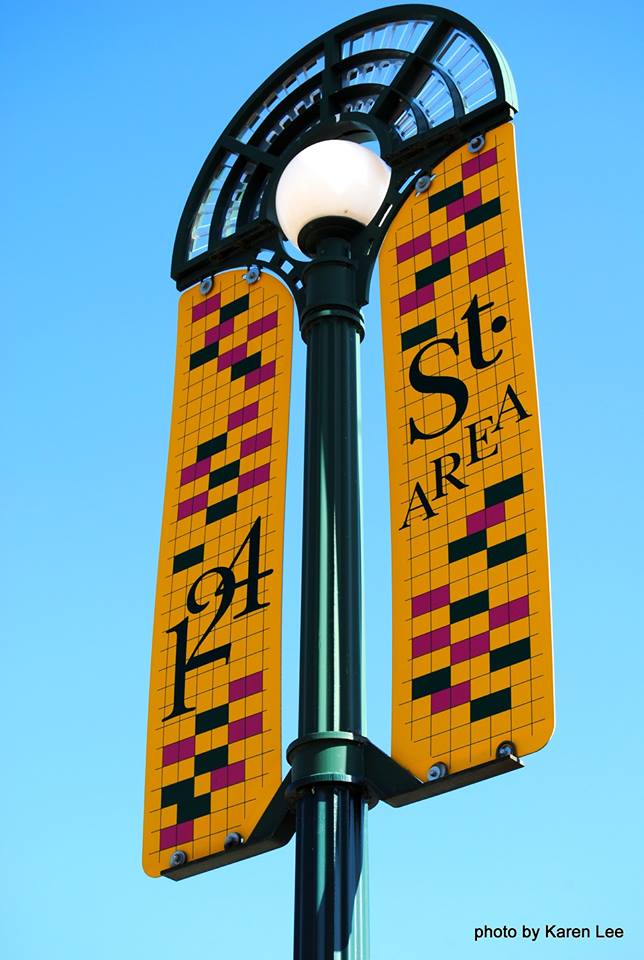 Music all along 124 Street!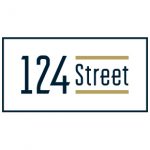 Over the last few years, 124 Street has evolved into one of Edmonton's most vibrant shopping districts and home to some of Edmonton's finest restaurants, boutiques, and galleries.
The Edmonton chapter of the Alliance Française (which is organizing this event) moved next to the 124th in 2010 – and we love it! We want to be part of this revitalization for our district, so it was obvious for us to set the Make Music Edmonton event in this dynamic area. From Jasper to 108 Avenue, live bands will play in the street on the sidewalk, in parking lots, within businesses! This will bring lots of people in our neighbourhood, to enjoy the music so that they discover our great street and its amazing energy!
Each year, many local businesses are part of this music celebration by hosting artists in front of their shops. Welcoming a stage of Make Music Edmonton is a great opportunity of visibility.
Table Top Café is a trendy alternative to current coffee shops as well as a unique way for people to spend their leisure time. It has all the regular trappings of a café with a wide selection of board games to play. The store is a comfortable place where people can meet with friends, play a game, share a drink, and connect face to face.
Our gorgeous home is 5000 square feet of stunning crystals, dazzling jewelry, ornate statues, elegant clothing and décor, and of course, mind-expanding music and books. Come visit us if you're in town, or while making a pilgrimage to Edmonton. At Ascendant Books, we always have time to talk about the journey. We're all on it together.
Serving Edmonton and surrounding areas, Henry's Purveyor of Fine Things provides an eclectic range of furniture and home decor, from contemporary to French country. We believe that melding styles makes for a look that will endure for years to come.
The Bearclaw Gallery in Edmonton, Alberta carries a diverse selection of Canadian First Nations art including traditional Native and Inuit arts and crafts, original paintings and sculpture.
The gallery features works by internationally acclaimed First Nations artists Daphne Odjig, Norval Morrisseau, Alex Janvier (all of whom are recipients of the Order of Canada), Jane Ash Poitras,  Roy Thomas, Maxine Noel, Jim Logan, Aaron Paquette, Jason Carter, Linus Woods and many other Canadian native artists and Inuit artists.
The Tea Girl – 12411 Stony Plain Rd NW
We have a fantastic selection of tea, food items and tea-themed gifts. The tea girl has over 100ntea and tea-blend choices. If you need help, don't be afraid to ask one of our lovely team members. Our staff complete extensive training and are very knowledgeable. They can help you choose a tea to suite your palate.
We are a community focused board game café and retail store in Edmonton, Alberta, Canada with a warm atmosphere, great coffee, delicious food, and awesomely nerdy collectibles. Come check us out! We'd love to meet you.ears!
We love all things paper. From choosing a card to wrapping a gift, paper products deliver endless style and possibilities. We intend to promote and inspire gifts from the heart. Putting pen to paper and letting thoughts and feelings flow is an art in and of itself, and an expression we intend to promote. Giving a lovely gift, writing a letter, sending a card, are all ways of expressing how much we care about the people in our lives. The act of giving is often more rewarding than receiving patio.
WMC – 10609 124 St NW
WMC is a trusted source of enduring business solutions because we understand that the success of each new engagement starts with an open mind and flexible approach, builds through mutual support and encouragement, and culminates in positive change – for our clients and ourselves.
Park 108 Avenue – 108 Ave. & 124 St NW
The public area on the corner of the 108 avenue is one of our main venue. Come here to enjoy food trucks and green area! For sure, you will love the music of our bands.